Report 1: The first report on the findings to-date of the Optimise Study is now available. We would like to express our gratitude to all of the participants involved in the study.
Access the report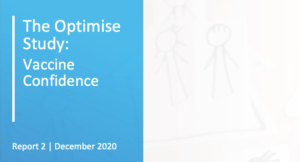 Report 2: The December report from the Optimise Study is available below. Once again, we would like to thank all of our participants.
Access the report

Report 3: The third report from Optimise can be accessed below. It also features findings from the design sprint that was conducted in November-December 2020 involving young people, as well as insights from the first Community Engagement Group meeting.
Access the report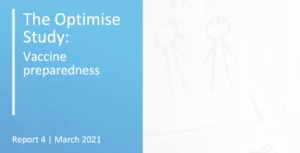 Report 4: The fourth report from Optimise is now available. It focuses on attitudes towards COVID-19 vaccines, concerns about them, and information needs regarding the vaccines and the rollout strategy. We extend our gratitude to all of our participants and partners.
Access the report

Report 5: The Optimise April report is available below. It highlights findings and insights into the social networks and mixing patterns of our participants. Findings from the qualitative interviews, conducted in December 2020, are also included in this report. 
Access the report