Report 1: The first report on the findings to-date of the Optimise Study is now available. We would like to express our gratitude to all of the participants involved in the study.
Access the report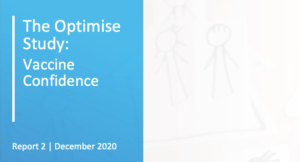 Report 2: The December report from the Optimise Study is available below. Once again, we would like to thank all of our participants.
Access the report

Report 3: The third report from Optimise can be accessed below. It also features findings from the design sprint that was conducted in November-December 2020 involving young people, as well as insights from the first Community Engagement Group meeting.
Access the report